AAI Announces the Center for Positive Youth Development
---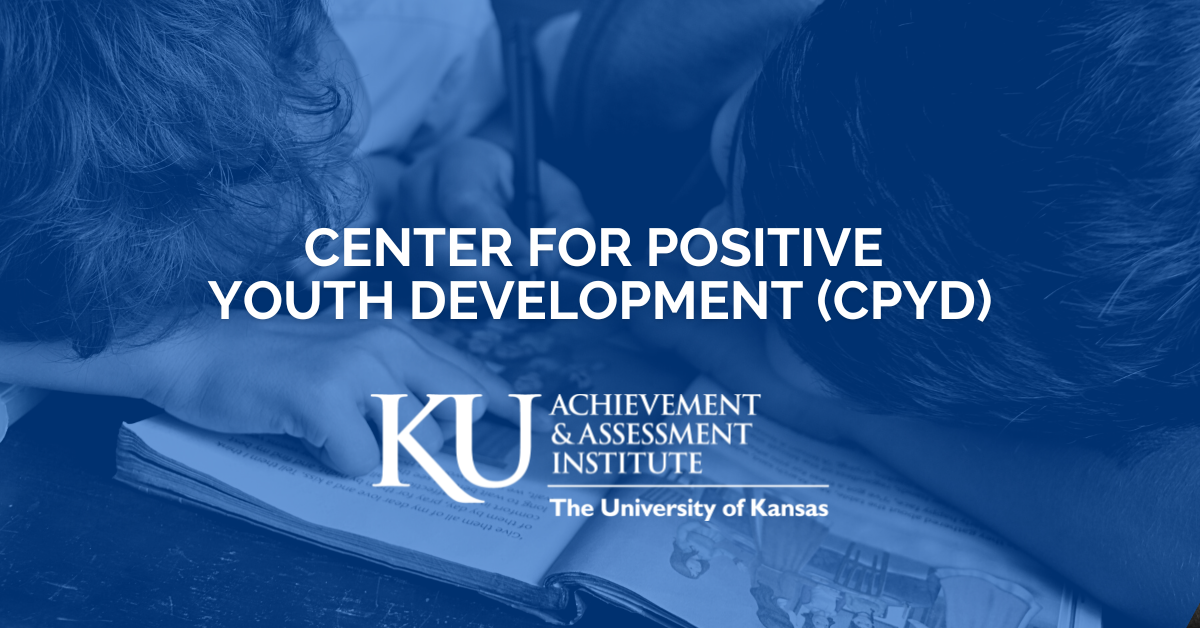 LAWRENCE — The Achievement & Assessment Institute (AAI) is excited to announce its latest center, the Center for Positive Youth Development.
Led by director David Hansen, an Associate Professor of Education Psychology in the School of Education and Human Sciences at the University of Kansas, the Center for Positive Youth Development (CPYD) will focus on adolescent development and after-school / out-of-school time.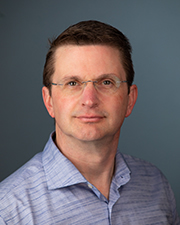 Positive Youth Development as a concept and practice emerged from a wealth of youth practitioner knowledge and now is a preferred research model in many educational fields. Often taking place after school or during out-of-school time, the Positive Youth Development framework recognizes youth have competencies to achieve desired goals, are agents of their own development and learning, and exercise agency to contribute to their own growth and to community change.
According to Hansen, programs outside of the classroom often offer adolescents space to "explore their identity, learn initiative skills, develop emotion regulation, and practice teamwork."
Adolescence is a crucial time for an individual, one in which significant brain growth occurs. One of the aims of Center for Positive Youth Development, said Hansen, is to develop research and practice around matching students with skills they are ready to learn.
"With the out-of-school time learning, we often see students exhibiting agency and shaping skills they will carry forward with them in adulthood," Hansen said. "It's important youth have spaces where they can try new things and foster understanding, purpose, and meaning in life. That's what these spaces tend to be about."
Joining Hansen at the new center is Michael Lemon, Director of the Kansas Enrichment Network. Lemon will carry over a portfolio of projects to the new center that are already utilizing a PYD approach with youth and partners. "The dedicated focus on positive youth development will enhance our work and strengthen our impact," says Lemon. "Our work in the field and alongside partners will continue to benefit the field of youth development and the children, youth, and families they serve."
Having both a research and practice component is an aspect that center that especially excites Hansen.
"I describe myself as an applied developmental researcher. I'm trying to study the processes of development, growth, learning within this space. With his experience, Michael brings a practitioner perspective, what is actually happening in the field," Hansen said. 

"Connecting research with those who are on the ground, doing this work, doing the practice and helping others in that practice—to me is a perfect match."
Lemon echoes this relationship between field work and research. "I see us taking theory to practice and practice to theory. I see our team gaining a lot and also giving a lot. It's a really great partnership."
Hansen also envisions the center to be a lab on Positive Youth Development, with a number of graduate students already targeted to join the research arm of the center.
For AAI Director and University Distinguished Professor Neal Kingston, Center for Positive Youth Development is a natural evolution of the Achievement & Assessment Institute's work in the educational research space.

"AAI has numerous projects and centers, covering a range of areas within education. And just as it is important for us to research and optimize impact in the classroom, it is important for us to understand and research other spaces where learning, development, and ­­growth occur."