Radlab!, Recipient of AAI Arts & Humanities Grant, Opens for Public Viewing
---
Radlab!, one of two recipients of AAI's inaugural Arts & Humanities Grant, held its opening reception on Friday, February 24th  at Lucia in downtown Lawrence. Facilitated by Ryan D. Clifford, Assistant Professor of Design and Visual Communication, and Annie Myers, Undergraduate Design Research Assistant and RISO Fellow, the program involved young students engaged in a variety of DIY artmaking processes and projects, such as risographs, paper robots, sketchbooks, and zines.
The aim of Radlab! was to "introduce youth participants to the design thinking process, rapid ideation and brainstorming, and publication design, through a DIY approach."
For the workshops, Clifford partnered with The Arts Train, a non-profit arts-based job and life skills training program from art education organization Van Go, Inc. The Arts Train is "designed to engage disconnected youth" and "serves young people who have barriers to employment and educational attainment including, but not limited to: living in poverty, mental health diagnosis, aging out of foster care, pregnancy or parenting, court involvement," and more. 
Four workshops were split between Van Go's studio space and the University of Kansas' RISO lab.

See a collection of photos from the opening night below: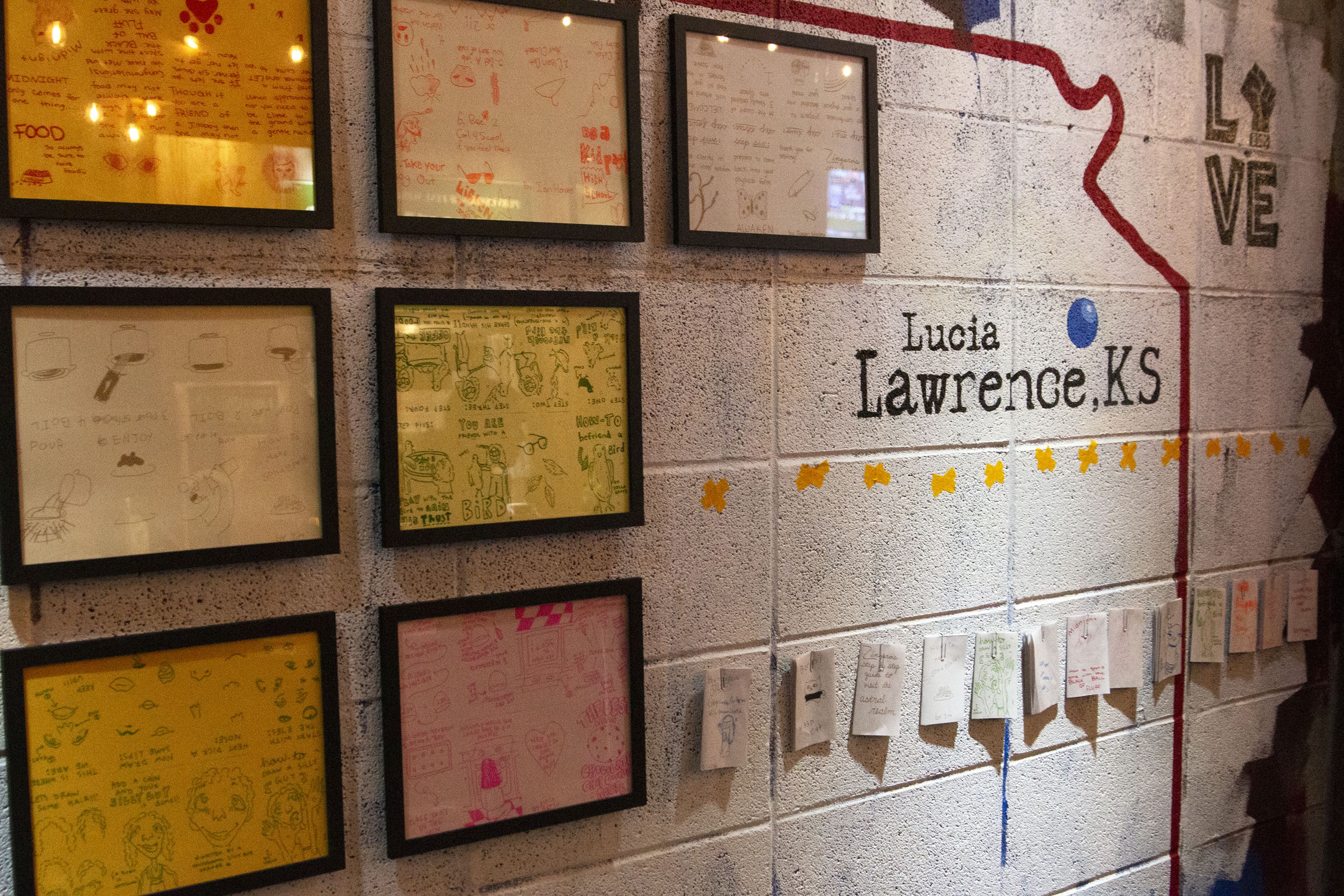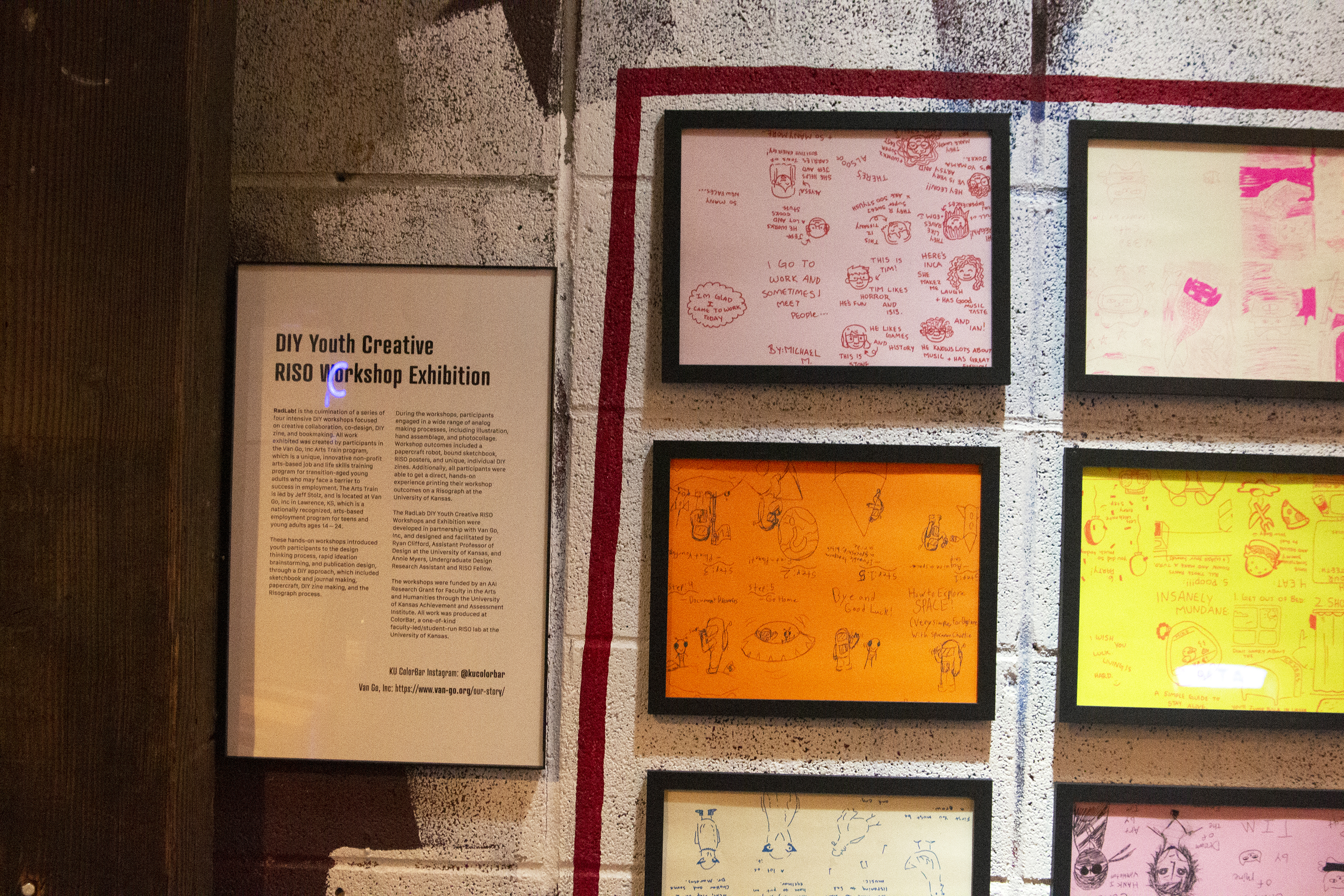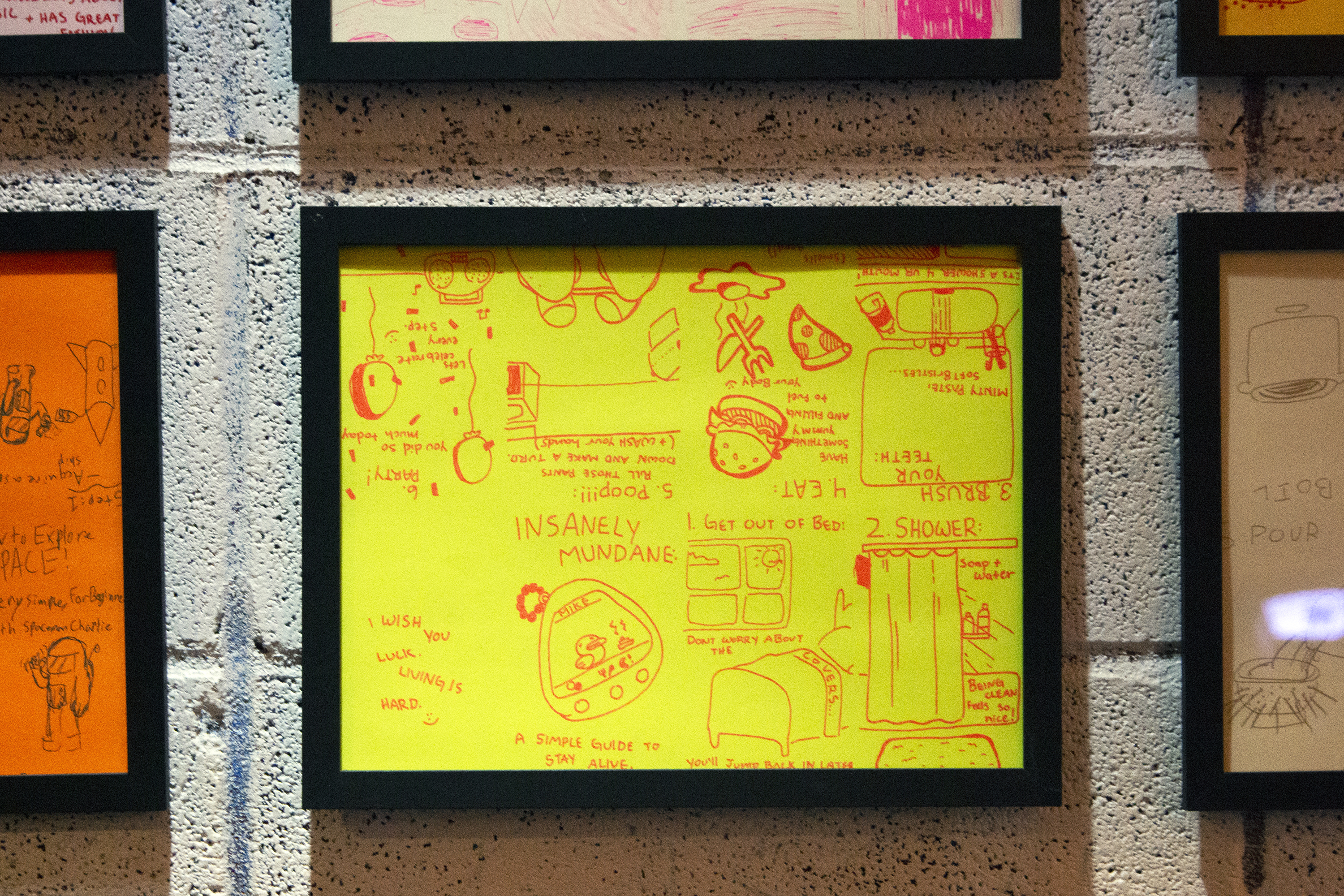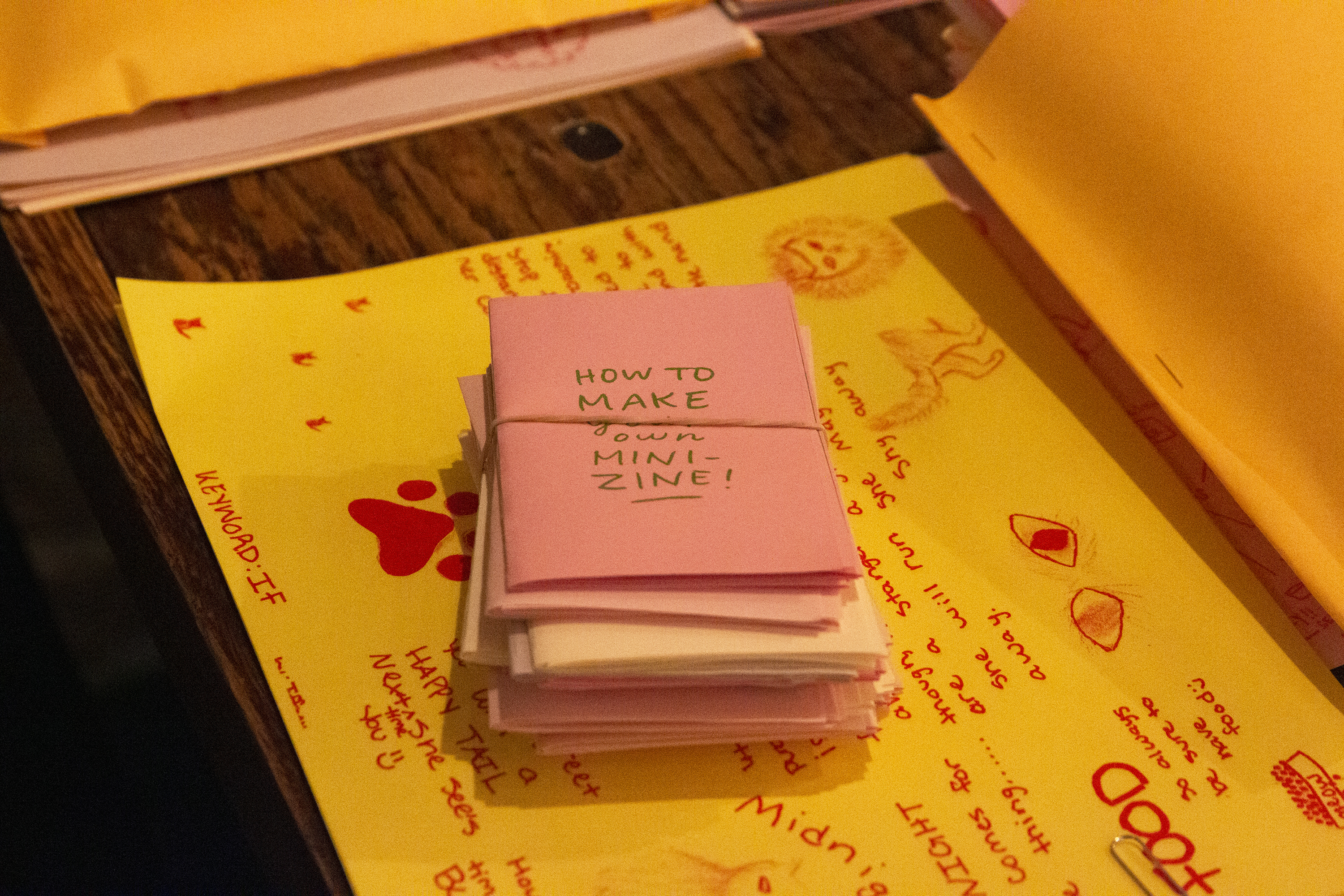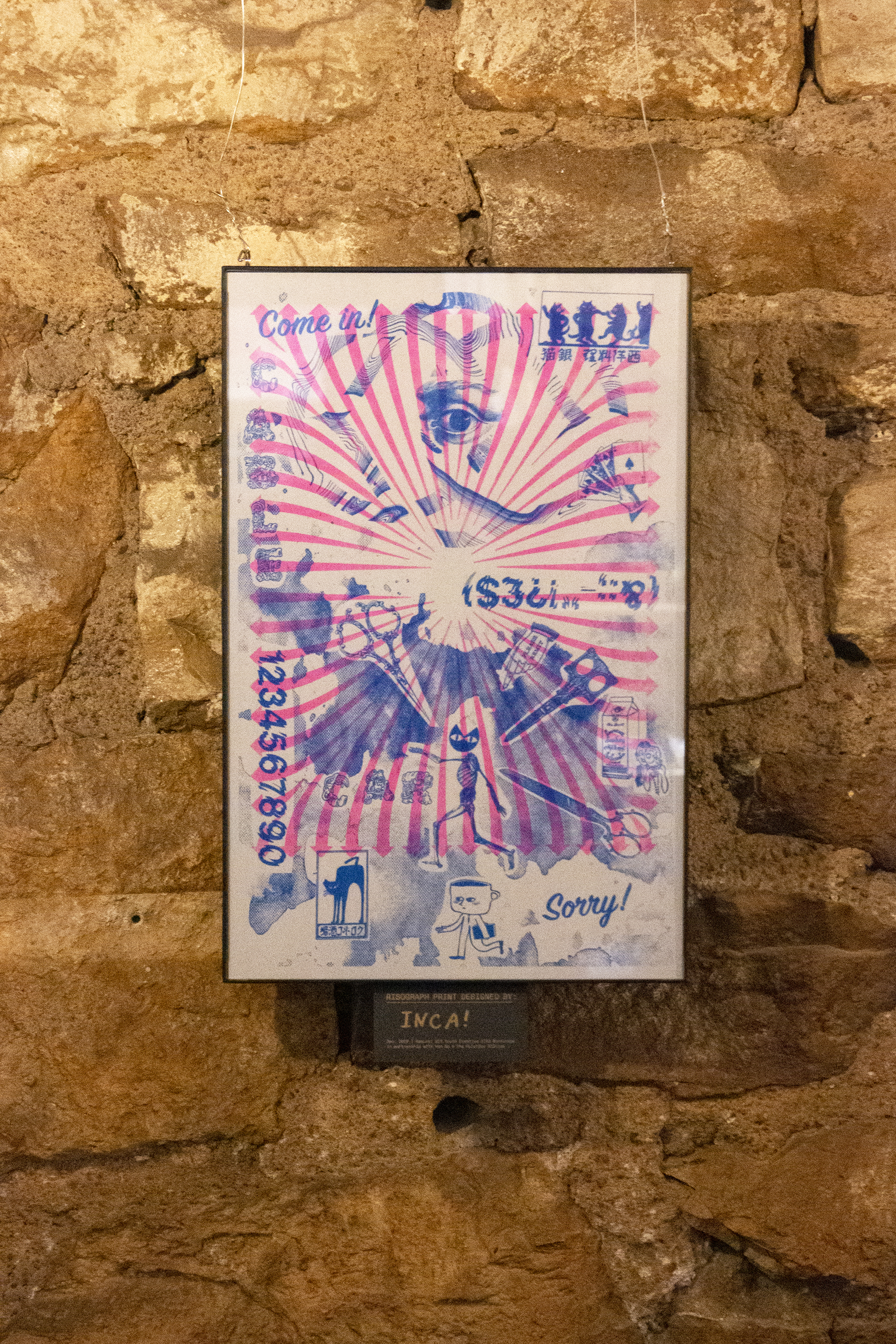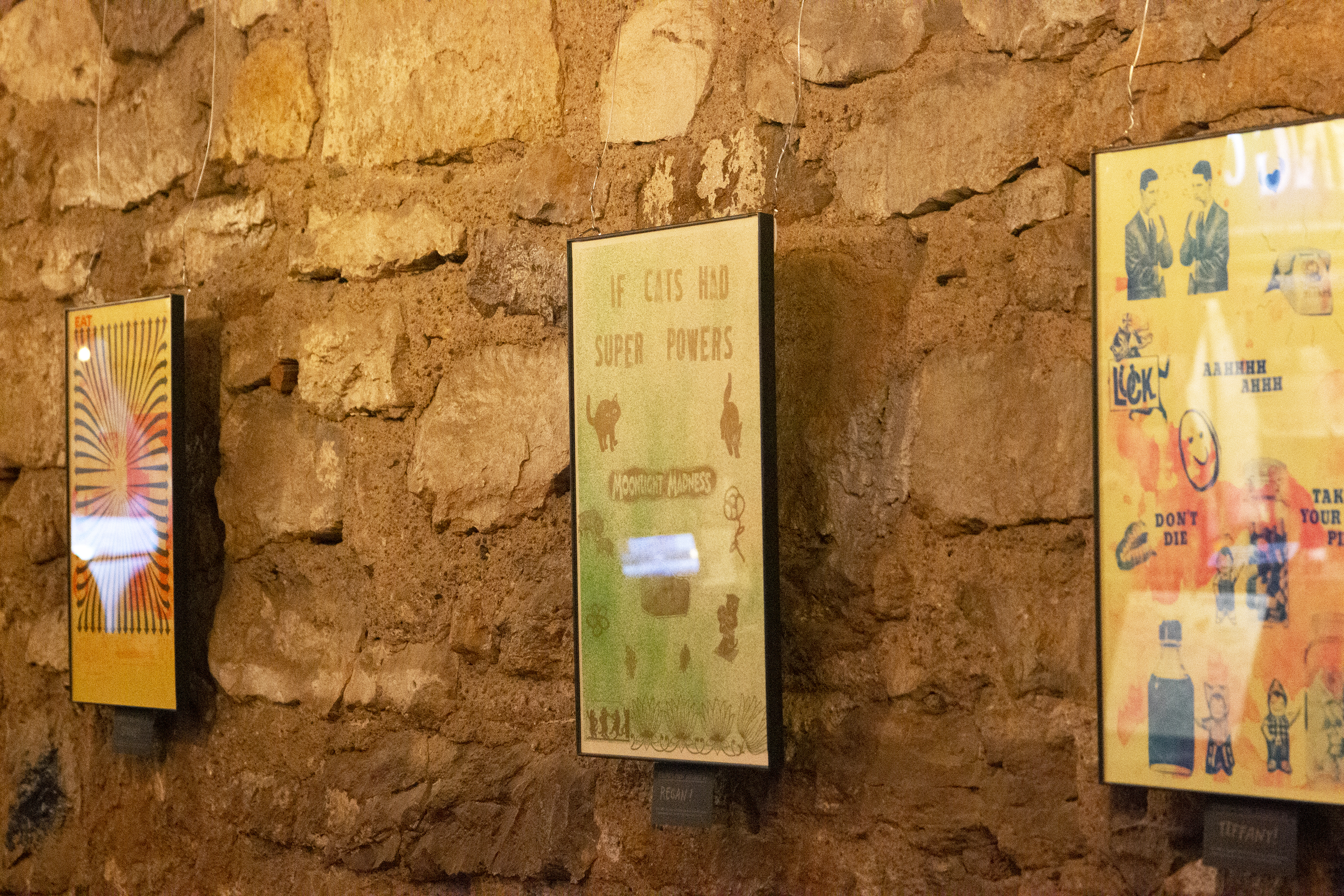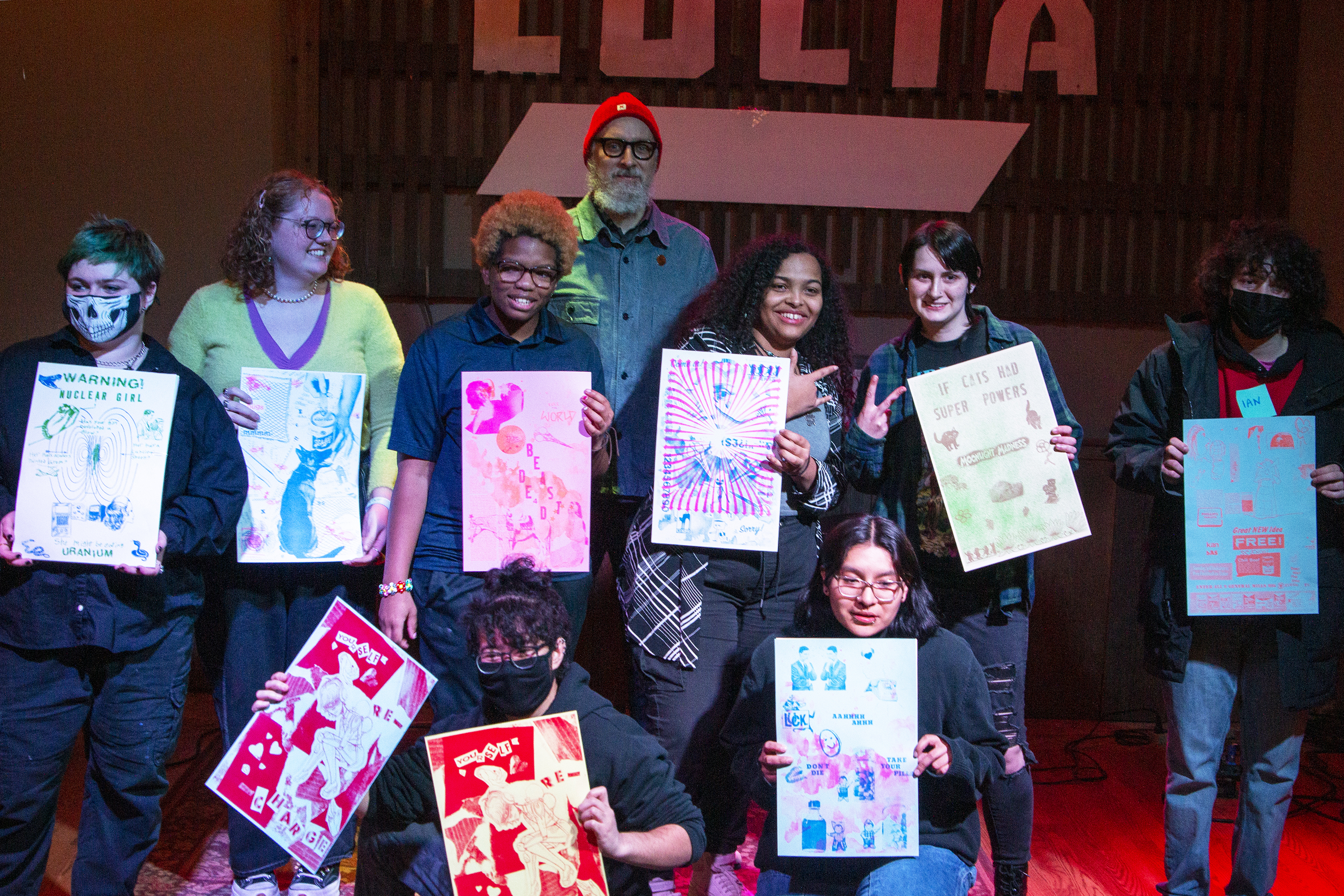 The work of Radlab!'s participants will be on display throughout the month of March at Lucia, 1016 Massachusetts St, Lawrence, KS 66044.
**
The purpose of AAI's Arts & Humanities grant program is to foster deeper ties between the arts and humanities and the education and social sciences within which most of AAI's work is focused. We believe that looking at education and social science through lenses more common in the arts and humanities will benefit our mission, and dialogue with colleagues in different fields will enrich our work. We will announce the application process for this year's grant in the coming month.